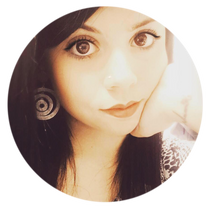 ABOUT ME

The balcony is definitely my favorite place, the one I go out
to think about, to call, to get some air after a stressful day or to
watch sunsets and stars.
In Italy it is common to communicate through the balconies and
windows with your neighborhood neighbors and it is
reassuring to leave the curtains open to show what you are cooking
for dinner, as if it were a large table.

Welcome to my balcony.
THEY SAY ABOUT ME
articles and posts about me
Chiara Belmonte recorded the balcony life of people with her beautiful paintings: her works tell the warm family interaction, the intimacy between the partners, the...
www.thefingerwords.com
L'illustrazione ai tempi del Coronavirus.
Terza tappa del nostro viaggio che racconta come gli illustratori di tutto il mondo stanno affrontando il tema del Coronavirus.
www.picamemag.com
Chiara Belmonte, a young illustrator who, with her Life on a Balcony series, becomes a witness of a particularly difficult period for all humanity.
www.labirinto-magico.com
'Life on a Balcony' is a series of illustrations created by Chiara Belmonte that began well before quarantine but has gained new meaning during the current pandemic.
www.contentcreatures.com
Italian illustrator Chiara Belmonte is the creator of @lifeonabalcony, sharing pieces that tell the stories of what life in self-isolation is like for those living in lockdown in Italy.
www.domestika.org
Half Square Meter of Happiness.
"For some days I have noticed a girl who comes out on her balcony at sunset. It is almost in front of mine..."
www.biroconlaccento.com
August 26, 2019
Life on a balcony is born.
Welcome to my happy place.
Excited to tell you stories, what my eyes
see and my mind puts on drawing board.
May 12, 2020
Collaboration with Ecstase.com

LIVE NOW! I am happy to show you my new collaboration with Ecstase! You will find one of my limited edition illustrations, made on the beautiful magnetic canvas that distinguishes this company!
www.ecstase.com
November 13, 2019
On Walli's board!
Happy to be part of the Walli Team!
Glad to make wallpapers for Walli app
and each of you.